Building and Optimizing Sales Process
is What We Do
is What We Do
Transforming your sales operation into a strategic asset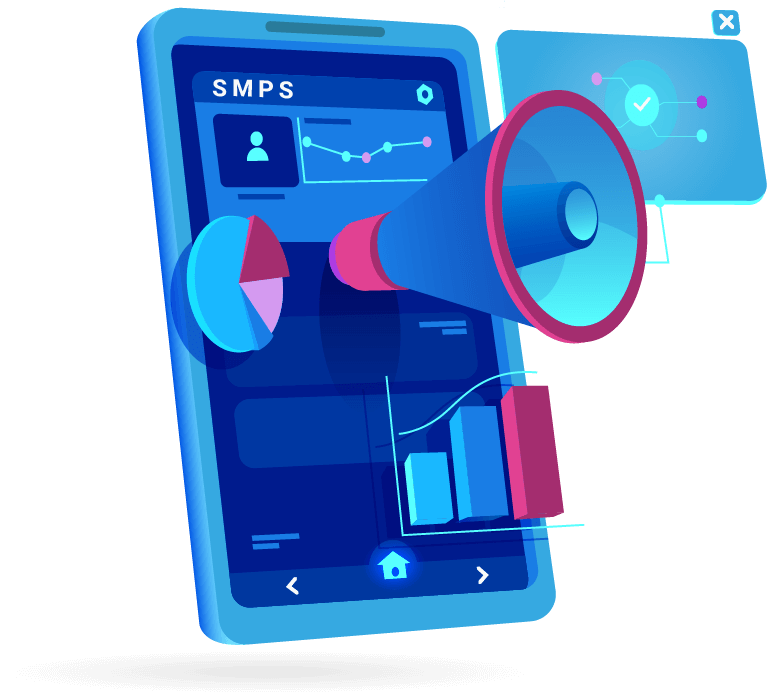 All the Solutions to Optimize your Sales Processes in One Place!
SMPS Marketing is a leading company for building and optimizing sales processes for companies and organizations. We offer a wide array of advanced solutions that correlate with the new businesses era we live in, according to the organization's nature and activity. The company works with real estate and investment companies as well as finance companies, advertising firms, funds, governmental institutions and so much more.
Quality Leads
for Businesses
Leads for different fields, from a variety of sources and types for your selection (hot or cold)
Managing campaigns in diverse fields of advertisement to generate quality leads, tailored to your organization
Data Management Services DBA
Data management, building a list of potential clients, to increase sales throughout SMS and newsletters
Professional consulting from planning to a working call center, increasing organization profitability.
Improving and Building Sales Processes
A work methodology that begins by needs identification, providing focused solutions to
Full responsibility for every campaign
Complete cooperation through each step
A high customer-service orientation
Constantly striving for excellency
Creative and flexible solutions
"As a leading company in the Haredi advertising field, I have contacted many lead purchasing companies, met with some of them. They all promised me the moon and stars, but in actuality, I was not satisfied. Until I met this business' team. They have explained to me about the entire process in the clearest way and were uncompromisingly professional and reliable. The leads flooded in and we increased our clientele by 3 times or more. Don't waste your time looking anywhere else! Highly recommended for business who are looking for results rather than talk."
"After years in the industry, we have realized we needed marketing consulting that fits our unique expertise. I am glad I have found SMPS. Th process allowed us to focus our complex needs for an efficient management of our marketing array and elevated us to the next level. thank you very much for the focused, efficient and professional consultation process; it is not taken for granted!"
We always thought we knew how to get clients on our own. Unfortunately, it did not really work out. Time passed and there were no quality leads and the same question: how can we increase our revenue like that? After looking at our options, we received a recommendation from a colleague about SMPS and were not disappointed. We received quality leads, a professional explanation about how to operate the systems, 24/7 availability, VIP service like no other. No wonder we have remained loyal clients for many years.
"Naturally, we have a quite a few clients with significant digital marketing budgets. The results were not far behind, thanks to your professional team, providing technical support at the highest level and much needed guidance in the field. The level of your devotion, experience and drive constantly proves itself. Highly recommended.
The business was declining, and we looked for a factor that will provide us with business and marketing consultation. The wonderful team wrote us a detailed characterization document helping us understand and define our needs. This allowed us to understand our needs, define our requirements and make a successful decision of the company's objectives and task appropriation. Now our company is consistently growing, thanks to your professionalism and devoted and quality service. Thank you from the bottom of our hearts.
Every Big Change Starts with
One


Small Step...
Let's take this step together!